Being on the verge of employment for me was a rather scary situation as a wannabe developer. There were so many doubts in my mind – most of which in retrospect were absolutely irrational. As of now, I've been working at Wanari for 3 months. Here I will write about my fears as a student, my experiences as a junior developer and share some suggestions, for anyone who's about to walk in the same shoes.
Uncertainty
Fears:
Some of the questions that bothered me the most were:
Will I ever be good enough?
How may I compete with professionals who code since the age of 16 or 10 or even 8?
What could I possibly contribute to a society that evolves so quickly?
What specific field interests me?
ToDo:
The simple solution is: just dive in, start working in some field that you fancy at least a little bit. Getting some experience and digging into specific technologies, topics is a pretty good start, even if you won't end up working with them for the rest of your life.
Reality:
Agonizing over the questions of your first job as a developer doesn't lead you anywhere. Go for it and you'll get the answers and learn so much more on the way than you expected.
Asking for help
Fears:
Will people lose respect for me if I can't do things?
Will they do so if I ask questions?
What if I appear to be dumb because I didn't know something yet?
ToDo:
Don't be ashamed of asking questions when you don't understand the context you're working in or when you're stuck on a bug. Of course the first thing is always to try and solve the problems on your own using docs and the magical powers of the internet. When that fails, ask questions! Don't apologize for the lack of knowledge, be open minded and learn a lot.
Reality:
It is natural and totally acceptable for a junior not to know stuff. And it's way better – for you and for the company as well – to ask a senior than to spend hours on a problem that an experienced developer could have solved within seconds.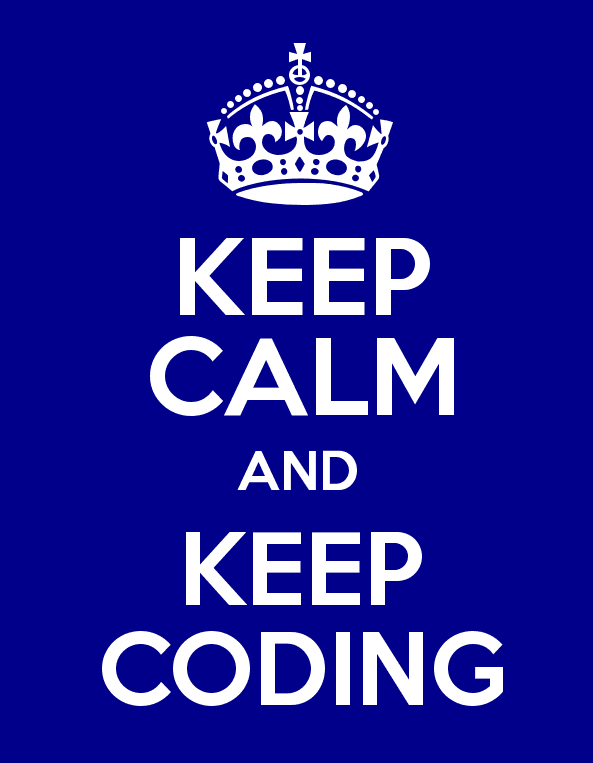 Learning and patience
Fears:
Will I be able to keep up with all there is to learn at the beginning?
What if I'm much slower than others at coding or other stuff at the company?
How fast can I get used to bigger projects, scopes?
ToDo:
Prepare yourself to learn a lot and fast. You'll have to leave the comfort zone of the known for the unknown in order to truly improve. Try learning the tricks and shortcuts of the environments you work with as soon as you can – this can save you a lot of time right from the beginning. Observe the context of the issue you're working on, this will help you produce code of better quality and understand bigger scopes quicker. When you feel like you're finished with a task, think twice. There are usually details you aren't used to paying attention to, try being precise and thorough when declaring the job ready. Finally be patient with yourself but aim to thrive on challenges.
Reality:
It takes patience to get there. First you won't be able to keep up with the coding speed of other developers at all. This is to be expected but just like other aspects of the job, you'll get better at it.
Accepting criticism
Fears:
Will I get knocked down from the harsh criticism?
Can I accept my flaws and failures in order to learn from them?
ToDo:
People usually feel the need to defend themselves without thinking too much about what the other person tries to tell them – including myself. However learning to deal with constructive criticism is very important. [And we are continuously working on this at Wanari as well. 😉 – Editor's note] Sometimes it may feel as if you're letting others see your vulnerability but that's not the case. Actually you just show that you are capable of accepting that you have room for improvement. As I see it part of being a good junior is seeking feedback from other people you work with on a daily basis. Do so and profit as much as you can from it, it's truly for your own good.
Reality:
Criticism is not an easy thing to accept for a lot of people even if it is constructive and is given to improve the performance or other qualities of the receiver. Nevertheless it's quite important and it's worth the inconvenience.
Self-motivated learning
Fears:
Should I really spend my free time on improving professionally?
Isn't that what the workplace is for?
ToDo:
Learn because you want to, and not because you need to. You can be effective in a fun way: experimenting with pet projects in your free time is always a good way to stay motivated and teach yourself at the same time. At Wanari, you can use the office and its gadgets for these projects, too.
Reality:
Software development requires people who are keeping up with technologies and innovations of the area and without investing some extra time into researching, you'll be lost on the long run.
Takeaway
All in all these first few months taught me that
as a junior I too can contribute to projects and get valuable work done
the progress anyone can make within this short amount of time is amazing
becoming a professional developer takes a great deal of time, energy, work and passion.
So keep yourself grounded, work hard and enjoy the ride!